Share your wisdom (online)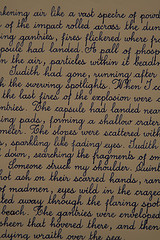 One of the first things we learned after getting engaged is that almost everyone has something to tell you.  While occasionally oversharing, there is clearly a lot of useful information out there from people who have been through the wedding planning process before.  We intend to make use of your wisdom!
If you would be so kind to help us out by answering the questions in the survey linked below, we would appreciate it.  All answers are anonymous, so please be honest.
Thanks and we will share the data once we have it!
JEB & TLB Wedding Survey (will open in a new window)